M.E., Myself and I
A road accident left Nicky Alan in agonising pain, but a diagnosis of M.E. and fibromyalgia and subsequent depression led her to rediscovering herself with more strength than ever before
by Nicky Alan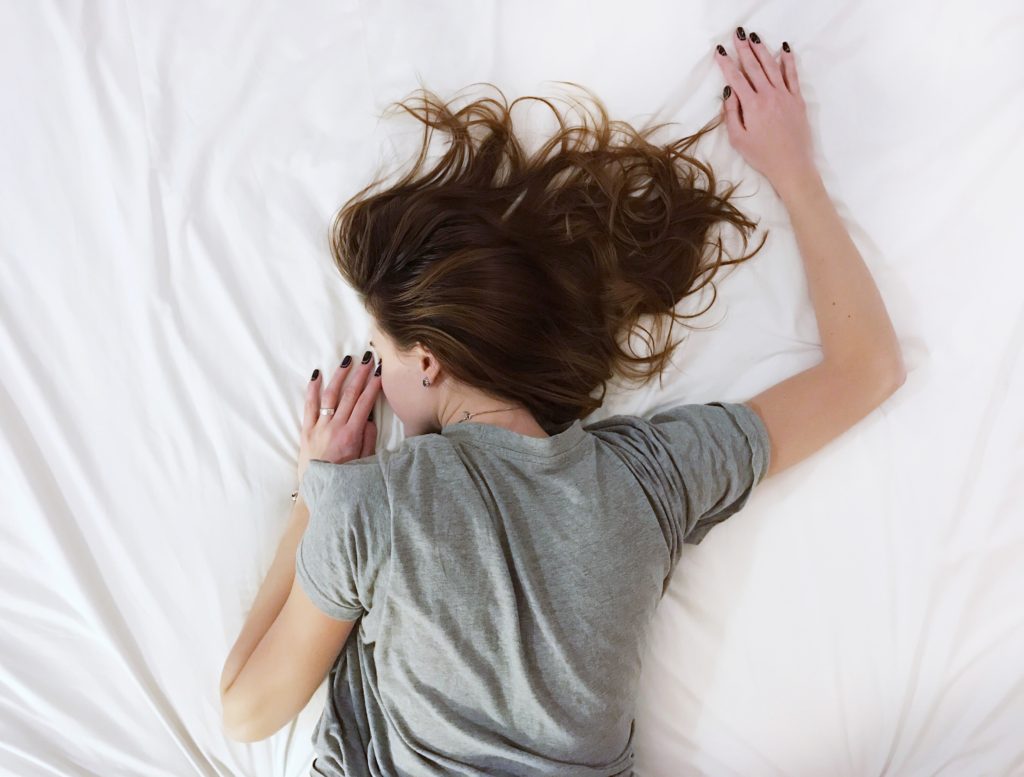 We navigate ourselves through life, our subconscious desperately hoping that everything runs smoothly without adversity. We quietly place in a corner of our minds and souls the fears that can be detrimental to our life. From my experience those fears are loss of health, money, relationships, people, security, career and identity. Experiencing the loss of one of the above can lead to all sorts of mental and physical ailments. The stress alone is a great catalyst to making one problem roll into many.
I remember back in 2012 how I used to laugh at the fact that people feared just one of the above happening. For me, every fear that could possibly be thought of transpired into my real life existence.
With every passing month, the fears that I thought I had securely placed in the 'don't go there' part of my soul successfully rose to the surface of my reality and sang from the rooftops that they were here and were not going anywhere soon.
All of the things that I valued most in life became vulnerable and were up for the taking. A silent predator came with no mercy and plucked each one away from me. I suppose that silent predator would be called Fate. As in one split second, Fate dealt its hand and my life crumbled from that moment on.
It was a road accident. It wasn't my fault and I am sure the other driver didn't intend to do what she did. All I know is from that day onwards, I remained in agonising pain, too weak to walk, too exhausted to think and too broken to cope.
Every day brought new nightmares as I found myself bed bound month after month, year after year. I had been diagnosed with M.E. (also known as chronic fatigue syndrome, or CFS) and fibromyalgia. These conditions, in a nutshell, brought to the table excruciating, 24/7 pain with no relief. They brought exhaustion beyond anything a healthy person could imagine. Every morning there was a lottery on what symptom you would wake up with. There were over 200 symptoms to choose from, so the variety was immense. From total memory failure, light sensitivity, restless legs, nausea, depression and panic attacks to not being able to speak at all, the list of symptoms were endless and cruel.
I would recoil at my new life, as my old life had been full of brightness. I was on the television sharing my passion and knowledge in angels and the afterlife as a psychic medium. I was travelling all over the UK and abroad teaching and demonstrating mediumship and spirituality. I was at the top of my industry, had two lovely homes, a partner, a plethora of friends and as far as I was concerned, was exceptionally happy.
I now felt like I was waiting for death at 41 years old.
How I wished to escape my reality. Suicide was a tantalising thought process through much of the days and nights, as insomnia came to be my loyal friend. Homeless, single, friendless, in colossal debt with no job, lonely, scared, with no cure for my condition and in the biggest depression of my life, I fantasised the hand of death reaching out for me. I felt that I was going beyond a breakdown. My mental state was swallowing up what life I had left in me. Trauma from my past reared its ugly head to add to the mix. I was alone and fighting a tormented mind and a diseased body.
I was different though. I had been seeing spirit people since the age of nine. The first was my own dad. I had heard my first angels sing to me after bouts of teenage abuse. I knew there was another world, another consciousness that spoke to me and told me what to do. It was a legacy, passed down through generations of light workers before me. The angels, the spirit people, my guides and celestial beings had held me together before Fate arrived.
Now, I hated them as much as my new life. They had abandoned me, they had forsaken me. I felt like I had been left out in the wild to fight for my chances. I was a good person, so why was I being punished?
Anger used to replace the fear when I allowed myself to take in my whole predicament. The only thing that kept me alive were my two little dogs, Ted and Mia who loyally slept by my side during the screams of pain, the rants of sheer anger and the tears of complete devastation.
But then it began.
Miracles started to take place that would make the entries in my journal look like they were a work of fiction. Synchronicity, heavenly visits and the most powerful boot camp of my mind and soul started to weave their way into my disillusionment.
The spirit people and the angels that I worked so hard to bring to other people were with me and took me step by step to a new way of being.
Baby steps, taken slowly but surely, eventually led to many miles being traversed without me even noticing. Some of the things that they created made me feel like I was just imagining it all as a way to escape my plight. But no. They were as real as the miracles that they brought.
On good days, I would write out what they had done for me in my journal and what they had delivered to help me towards my ideal life. They guided me, loved me, understood me and helped me face my demons. They brought me back to a place in life that I never could have imagined.
It was during those times, five years imprisoned in a duvet, that I realised that we are not alone, not ever. Our celestial loved ones and spirit carers are here for everyone during their worst darkness. All you have to do is surrender, ask them for help and they will deliver your wants and needs beyond anything that you can conceive.
Today, I see clearly.
Today, I am surrounded by love.
Today, I am the happiest, most fortunate girl alive.
I have everything I could possibly want and more. I am the most focused and contented that I have ever been. I have never lived so closely to the spirit world and the angel realms.
I feel like the luckiest person alive and know that whatever I need, the Universe will provide in abundance. I still have M.E and fibromyalgia, but I now see it as a gift.
How can I achieve this state of being?, I hear you ask.
How do I share this? I asked many moons ago.
They replied, 'You shall write out your journey and share it to the masses'.
That is exactly what I did. I wrote with passion, baring my soul, detailing every step of my journey incorporating my journal entries into the mix. Right there was the birth of me as a writer.
I am still in awe of myself when I read back and see how I got through such a dark abyss of pain and suffering.
You can do it too.
---
About the author:
Devon-based Nicky Alan is a born psychic medium coming from many gifted generations before her. She officially started her psychic work 27 years ago. For eighteen years she was a major investigation bereavement-trained detective who dealt with murder victims' families and rape victims. She was medically retired in 2003 from an injury on duty, and by public demand achieved a very high profile in the spiritual industry in 2005 to present day as a full time psychic medium and angel expert.
M.E Myself and I: Diary of a Psychic (£13.99, 6th Books) is available now wherever books are sold.