Therapy Review #4 : The Gazelli House's Hypno-Mind Massage
Jack Hallam tries The Gazelli House's this relaxation therapy…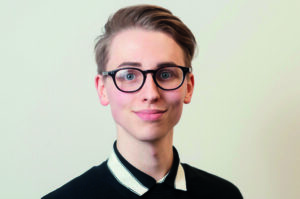 Upon entry to The Gazelli House, I was welcomed by warmly-lit neutral tones of caramel and cream, rich wooden floors and plush, ornate furnishing. I was greeted with a soft handshake and reassuring smile by one of Gazelli's lovely team members, but again, it was hard to pay attention given how sensationally homely and not at all minimalist or clinical the space turned out to be. My host told me that The Gazelli House is a spa, offering a diverse range of bespoke and intimately-researched body consultations, supported by co-founder Dr. Hamzayeva's years of scientific research.
What to Expect
After detailing my prior experience with such therapy, medical history and expectations, I was taken on a swift tour of the spa. The Gazelli House doesn't just offer bespoke hypnotherapy massages, but also astrology readings, drawing workshops and even Hawaiian dance and cocktail gatherings. It's very clear to see that their mission is to help us harmonise not only with our body, but mind and spirit, promoting a balanced and fulfilling lifestyle. My Wellbeing Practitioner, Alexandra Lisiecka greeted and swept me away to the basement level – the hustle and bustle retreated, and the grunt of engines hushed, leaving in its place a sweet and necessary silence. Here, Alexandra sat me down and assured me that I would not be following a watch swinging side to side.
A simple recording would play in-tune with the massage, encouraging a connection between the physical and spiritual. After our chat, I was left alone with the timed hypnotherapy recording filling the room with harmonic music. I began to disrobe down to my underwear and then crawled under the warm towels laid out on the pre-heated massage bed before the recording's music was joined by a voice welcoming me to my session. Comfortable just isn't an adequate word to describe how I felt as the swaddle of towels caressed my skin, warmth seeping into my muscles and settling into my core. I heard the latch of the door quietly click open as Alexandra returned and the massage of a lifetime commenced.
Immediately, the meditative voice recording invited me to dispel all negative thoughts and to claim this time and place as my safe space – a space to let go of my woes and embrace my subconscious. Alexandra's attentive hands swept over and deeply pressed my worn muscles, the warm oils turning her touch velvety and fusing its aromas with my skin. Still present, the voice overhead began to count me into not sleep, but a heightened sense of being from which I could intake the spiritual guide's advice on a deeper level and focus on my body's release.
Heat played a pivotal role in the treatment as Alexandra laid a thin cloth soaked in warm water across the soles of my feet. The process repeated then on my back. Ever present, the recording's voice continued to lull me, encouraging me to surpass any emotional blockages and dispel my negativity. In time with this, Alexandra worked my hands and forearms, kneading at the muscles in time with the recording's count down.
The relationship between the voice recording and Alexandra's deep tissue-treatment was expertly choreographed, allowing a stream of positivity to ripple through me. But unfortunately, all good things come to an end and the guided meditation overhead began to count down once more, but this time bringing me back to my surface consciousness. Once the recording's voice had dissipated, Alexandra's soft tones assured me to take my time, so I soaked up the remnants of the calm bubble we had created together. After a moment, I sat up and slipped into a white robe to drink a rose tea, the warmth and blooming aromas a perfect bookend to the treatment.
After Effects
That night, my body continued to sing, entirely absent of tension and overcome with rejuvenation. After a few days the therapy's glow had dulled, I could still hear the recording asking me to breathe consciously, dispel my plagued thoughts and embrace the light and quiet. I felt recharged to face the world.
The Gazelli House is a treat for the senses, brimming with spiritual, mental and physical insight. Each practitioner is dedicated to providing the most healing spiritual experience. With a wide range of treatments ranging from hypnotherapy to micro needling and paraffin wax to pre and post-natal massage. They have a treatment for everyone and anyone looking for a break from life's over-powering and endless motion. The Gazelli House is a precious haven to heal in, located in the heart of London.
Find Out More:
The Gazelli House – Hypno-Mind Massage: 90 minutes – £185