Kindred Spirit Awards 2020: The Full Results
Each year, the Kindred Spirit Awards celebrate those who make a positive difference in our lives. We've seen another year of wonderful work in the world of Mind, Body and Spirit, and this year you voted in your thousands to decide who would take away the awards in each category. The votes have been counted and the results are in… read about all the winners of this year's Awards and watch their videos thanking everyone who voted.
---
MBS Writer of the Year: Tim Freke
Philosopher Tim Freke is an internationally-respected authority on world spirituality and the bestselling author of more than 30 books, which have been translated into 15 languages. He is pioneering a new philosophy of awakening and a visionary new understanding of the nature of reality known as Unividualism, which has touched the lives of hundreds of thousands of people worldwide.
Tim is one of the 100 Most Spiritually Influential Living People on the 2020 list in Watkins Magazine and presents life-changing events internationally and online. His latest books are Deep Awake and Soul Story.
Category runner-up: Alla Svirinskaya
---
Emerging Voices: Liz Roberta
Liz Roberta is a spiritual transformation coach and millennial manifestor who gives spiritual people what they need to succeed.
Read Liz's top tips on smudging at home
Category runner-up: Claire Stone
---
MBS Blogger: Gregory Scott
Gregory Scott's YouTube channel is all about astrology, tarot, numerology and live readings. You'll find a new video published every day – he makes daily tarot videos for each day of the year, weekly astrology reports for all signs of the zodiac, and monthly horoscopes for each specific sign of the zodiac.
youtube.com/user/tarotastrology
gregoryscott.com​
Category runner-up: Tara Brach
---
Retreat/Healing Centre: Chalice Well Trust and Gardens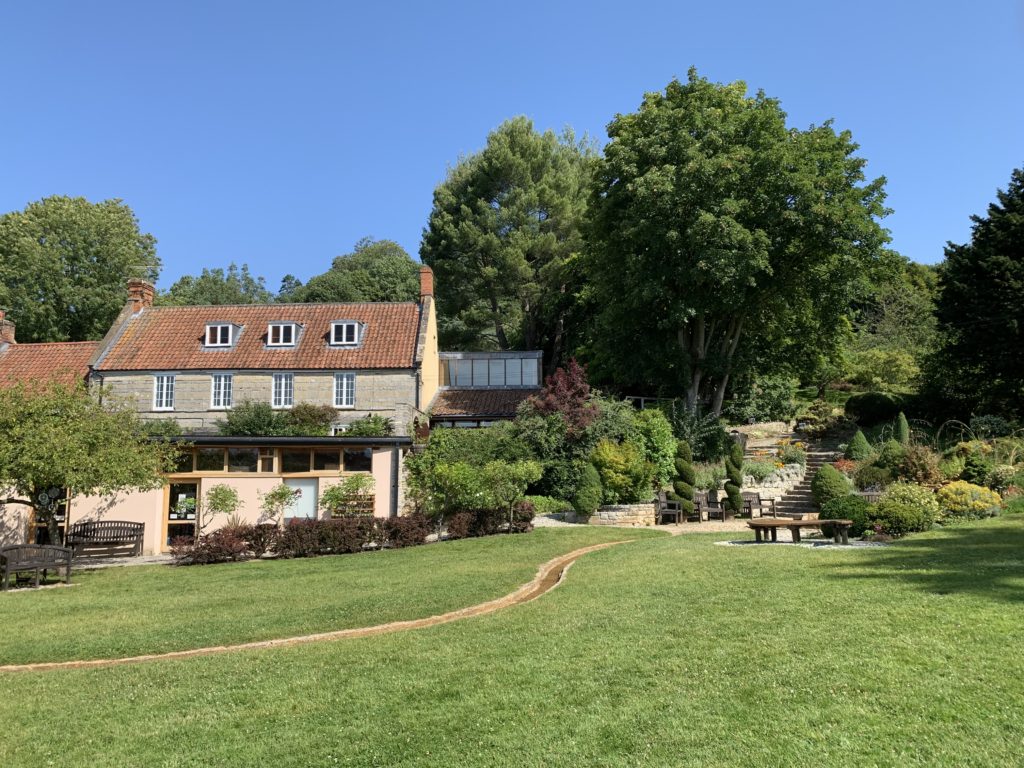 Chalice Well is one of Britain's most ancient holy wells, nestling in the Vale of Avalon between the famous Glastonbury Tor and Chalice Hill. For over two thousand years it has been a place of pilgrimage where people have gathered to drink the waters and find peace, healing and inspiration.
Surrounded by beautiful gardens and orchards it is a living sanctuary, a place that welcomes all people of goodwill, whatever their spiritual path or religious belief; a place where the visitor can experience the quiet healing power of the natural forces held within this landscape temple; a place to contemplate and meditate by the constant flowing waters in the valley beneath the Tor. The well and gardens are run by the Chalice Well Trust.
Category runner-up: Harmony Hub, Chorley
---
Community Initiative: A Band of Brothers
An award-winning charity helping young men grow and develop, improving their lives and the communities they live in. ABOB works with young men in the criminal justice system whose lives have been affected by neglect and domestic violence. By bringing young men and adult role models together for an intensive rite-of-passage programme coupled with an accredited mentoring curriculum, ABOB helps these young men to fulfil their potential and transform their lives.
Category runner-up: The Silver Tent
---
 Personality of the Year: Phyllis Curott
Phyllis Curott is a pioneering spiritual teacher and one of America's first public Wiccan Priestesses. She is an attorney and outspoken advocate in the courts and media on behalf of Pagans, Wiccans and other religious minorities. She is also an internationally bestselling author – Her fourth book, Wicca Made Easy, Awaken the Divine Magic Within You, for Hay House publishers, was published November 20, 2018 along with an online course based on the book also with Hay House. In 2020, she is working on a new and spiritually revolutionary Witches' Wisdom Tarot deck, also for Hay House. Phyllis lectures and teaches internationally on the Divine Feminine, the spiritual wisdom of the Earth and the rapidly re-emerging indigenous spiritual traditions of ancient Europe and the Middle East as well as her unique tradition of shamanic Wicca.
Category runner-up: William Bloom
---
Editor's Pick: Dr Bruce Lipton

Editor's Pick: Dr Bruce Lipton
The Editor's Pick in this year's Kindred Spirit Awards is internationally recognised leader in bridging science and spirit, Dr Bruce Lipton. Dr Lipton, PhD is a stem cell biologist, bestselling author of The Biology of Belief and recipient of the 2009 Goi Peace Award.
Here's what Kindred Spirit editor Claire Gillman had to say about her reasons for picking Dr Bruce Lipton:
"I have had the privilege of interviewing Bruce Lipton and his humility, warmth and compassion left a lasting mark on me. He combines knowledge with wisdom and makes deep and difficult topics easy and accessible to all of us. I continue to follow and admire his work in the field of epigenetics with great interest."
Unfortunately, due to the wildfires suffered in California during the summer of 2020 which affected so many Americans, Dr Lipton was unable to record a video on receiving his award, but gave the following statement:
"I am honored and in deepest gratitude for being selected by editor Claire Gillman as the recipient of the 2020 Editor's Pick Kindred Spirit Award in recognition of The Biology of Belief's impact on promoting global peace and evolutionary harmony.
Emphasising epigenetics and quantum biophysics, the 'new' biology offers a scientific foundation that unites the mind-body-spirit trinity and provides insight into the mechanisms revealing we are powerful co-creators in manifesting both our personal lives and the world in which we live.
Having dedicated my career to advancing this knowledge, I am in deepest appreciation to Kindred Spirit magazine for shining a global spotlight on the significance of the 'new' science that empowers humanity to restore the Earthly Garden from which we evolved while offering an opportunity to experience a life of Heaven on Earth."
---
Lifetime Achievement: Satish Kumar
Lifetime Achievement Award: Satish Kumar
A former monk and long-term peace and environmental activist, Satish Kumar has been quietly setting the Global Agenda for change for over 50 years. He was just nine when he left his family home to join the wandering Jains and 18 when he decided he could achieve more back in the world, campaigning for land reform in India and working to turn Gandhi's vision of a renewed India and a peaceful world into reality.
Inspired in his early 20s by the example of the British peace activist Bertrand Russell, Satish embarked on an 8,000-mile peace pilgrimage together with E.P. Menon. Carrying no money and depending on the kindness and hospitality of strangers, they walked from India to America, via Moscow, London and Paris, to deliver a humble packet of 'peace tea' to the then leaders of the world's four nuclear powers.
In 1973 Satish settled in the United Kingdom and took up the post of editor of Resurgence magazine, a position he held until 2014, making him the UK's longest-serving editor of the same magazine. During this time, he was the guiding spirit behind a number of now internationally-respected ecological and educational ventures including Schumacher College in South Devon where he is still a Visiting Fellow.
Satish is on the Advisory Board of Our Future Planet, a unique online community sharing ideas for real change and in recognition of his commitment to animal welfare and compassionate living, he was recently elected vice-president with the RSPCA. He continues to teach and run workshops on reverential ecology, holistic education and voluntary simplicity and is a much sought-after speaker both in the UK and abroad.
---
Find out more:
The winners of the Kindred Spirit Awards 2020 were originally published in the September/October issue of Kindred Spirit, available from 27 August, 2020. Click here to subscribe and have each new issue of Kindred Spirit delivered directly to your door. Alternatively, you can purchase individual magazines directly from our website.
Combining ancient wisdom with advice from modern teachers for over 25 years, Kindred Spirit is your go-to guide for spiritual living both online and in print.