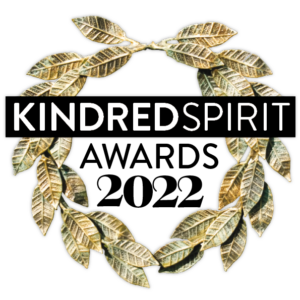 Each year the Kindred Spirit Awards celebrate those who make a positive difference in our lives – and we'd like your help to make that happen. We've seen another year of wonderful work in the world of Mind, Body and Spirit, and this year's nominees have each had an impact in a meaningful way on our lives and those of others. You can even nominate your own suggestions if you feel there's someone deserving of recognition that we've overlooked.
So, why not sit down with a cup of tea and take some time to think about who you would like to vote for this year? You can even suggest your own nominees if you feel there is someone particularly deserving of recognition that we have overlooked – we love to hear your feedback.
There are two categories not open to the public vote. These are the Lifetime Achievement Award, as decided by a panel, and the Editor's Pick – someone who has been on the Editor's radar and whom she believes deserves special recognition. Keep your eyes peeled for the September/October issue of Kindred Spirit, which goes on sale 25 August, where you'll be able to see who the Editor has chosen and why as well as finding out how your favourite nominees have fared in the public vote.
---
MBS Writer
Nominees in this category can be authors who are published or self-published
Suggest another nominee:
---
Emerging Voices
This award is for those who are starting to establish themselves as a meaningful voice in the spiritual world
Suggest another nominee:
---
MBS Blogger/Podcast
In recognition of the exciting digital developments within the Mind, Body and Spirit field
Suggest another nominee:
---
Community Initiative
This is for a community, organisation or association that undertakes important social or spiritual work
Suggest another nominee:
---
Retreat/Healing Centre
This award seeks to recognise those running spiritual sanctuaries
Suggest another nominee:
---
MBS Personality of the Year
Suggest another nominee:
---
Prize draw
Everyone who votes can be entered into our prize draw, in which the overall winner gets over £100 worth of Mind, Body and Spirit books. Three second prize winners will also each receive books worth more than £25. To enter, just fill out your details below. The winner will be announced via email and in the September/October edition of Kindred Spirit, on sale from 25 August 2022.
Prize draw closes: 30 June 2022