Kindred Spirit Gratitudes
Share your gratitudes and help Kindred Spirit make the digital world a more positive space!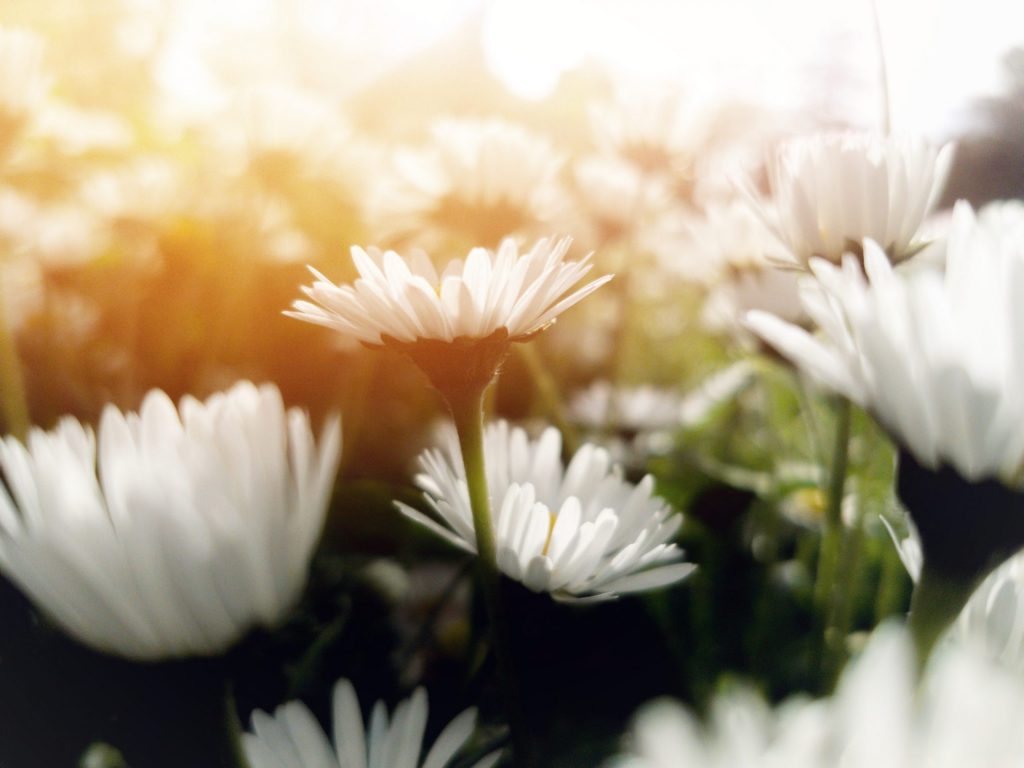 Social media is great for a lot of things, like sharing photos and connecting with old (or new) friends, but logging online isn't always a stress-free experience. From the addictive nature of the digital world to FOMO and comparing ourselves to others, negative energy can build up around your phone, tablet and computer screens.
We don't believe it has to be that way. Here at Kindred Spirit we want to find a more positive and peaceful way to be online and to do that, we want you to help us share the little things you're grateful for!
Whether you want to give a shout-out to a loved one, share something new you've discovered, tell us about a moment that made the whole day worth it or perhaps give thanks to a stranger who made you smile – we want to hear from you.
Just fill out our simple form by clicking here or message us on our social media accounts, tell us what you're grateful for and keep your eyes out for your message on our social media. We share the Gratitude of the Week every Saturday on our Facebook page @kindredspiritmagazine, and if you're lucky enough to be chosen, we'll even send you one of our lovely Kindred Spirit tote bags to say thank you!
Click here to make a submission, or check out a few examples below.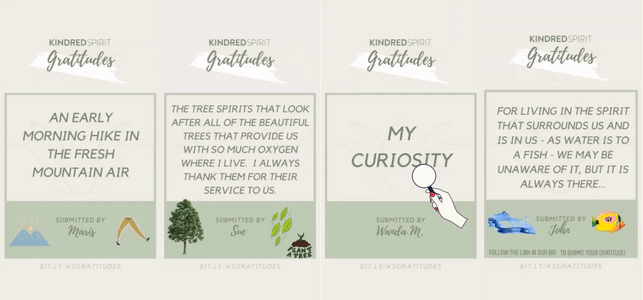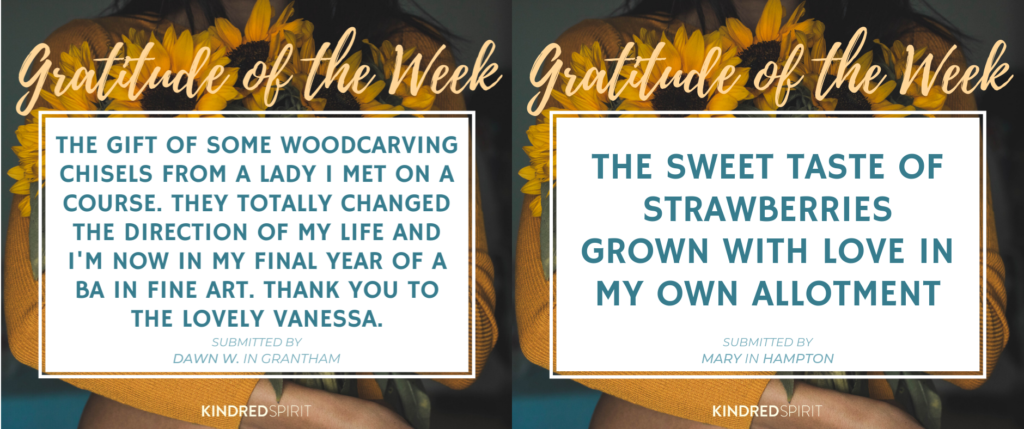 As always, you can find us online at Facebook, Twitter and Instagram for plenty more of your favourite inspiring Mind, Body, Spirit content and a whole community of Kindred Spirits to connect with.