Creative Counselling: Nurturing Ambition
In this month's Creative Counselling, Marie Bruce explores how you can nurture ambition so you can create the life you dream of.
by Marie Bruce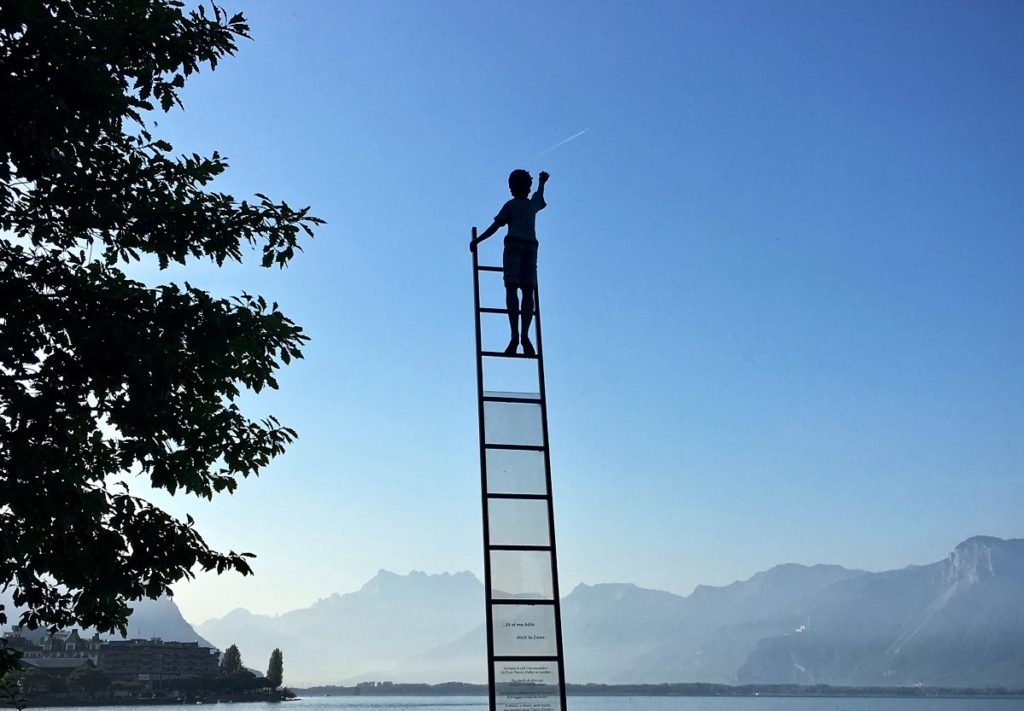 Last month we talked about magical thinking and how to activate it. This month I want to explore what happens next – because once you have sown the seeds of magical thinking, it is very hard to go back to those old, limiting beliefs. At the same time, your reality might not be changing for the better as quickly as you would like, leading to frustration and disappointment. You might even wonder if your inner magical thinker is working correctly, but worry not – it can take a while to replace a lifetime of limiting beliefs before you start to see the positive results.
One sign that you are on the right track comes in the form of a developing sense of ambition. Ambition is a wonderful thing, for it shows you what you are capable of achieving if you set your mind to it. If a tiny flame of ambition begins to burn within, you must acknowledge it, even if only to yourself. The thing about ambition is that not everyone has it, and those that don't can often be quite judgemental towards those that do. If you share your ambitions with the wrong people, you could be faced with a slew of negative reasons as to why you'll never achieve your dreams. Try not to take this to heart and remember that many people are still stuck in a rut of limiting beliefs and negative thinking.
Allow your ambition to grow gradually, taking you to a higher place in life. If you dream of going to university but you currently work in a supermarket, let that ambition lead the way. Follow the hints it gives you. What is it telling you to do? Look into night classes? Send for a college prospectus? Attend a university open evening? Find out what funding is available and if you qualify for it? Follow the hints and you will begin to make progress on your personal ambition.
Like a mushroom, ambition grows best in the darkness. You don't need to shine a light on what you're doing or hoping to achieve in the early stages. Only reveal your ambitions when you have taken the first steps, such as when you have been offered a place at college and need to tell your boss about your revised availability for the work rota.
There is good reason to keep things to yourself in the beginning. If you have a great idea for a business but you don't have the money to start it up, talking about your idea could lead to someone in a better financial position setting up the same business first – because you just gave them your idea!
In addition, those close to you might not want you to be more successful than you are currently, because it could make them feel inadequate. In this case, they might sneer at your ambition or even make fun of it. They could even actively sabotage your attempts to achieve it. Have you ever noticed how the most miserable, negative people tend to be the ones who don't set goals and who haven't really achieved much in their lives? Don't be that person. Be the one who is going somewhere.
Play your cards close to your chest like a good poker player would. Never reveal your hand until it serves your best interests to do so. Your boss might not be thrilled by this new surge of ambition, because eventually it could lead to you handing in your notice and moving on, leaving him with the problem of hiring and training someone new. Only confide in your boss if your ambition is related to your current employment. In that case, you might be able to achieve it through the company you currently work for and with the mentorship of your boss. But if what you are drawn to do is hand in your notice and go full time on YouTube, keep it to yourself until you actually resign!
It is human nature to grow. Ambition is just part of that natural growth process. Having ambition means that you are not willing to settle for a second-rate existence when you can create a first-rate life. It means that you become more willing to put the effort into actually doing the things most people only talk about – like writing that book, for instance. How many times have you heard someone say that they would love to write a book? How many of them actually do it?
Don't just talk about it – do it! Put your efforts where your dreams are. Your ambitions don't have to be huge, glitterati affairs to be successful. It could be as simple as taking up a dance or skating class, visiting a country that fascinates you, or setting up a craft business from your kitchen table. It might mean growing herbs in your garden to sell in a local market, taking a painting class or even starting driving lessons. It really doesn't matter what the ambition is, so long as you take steps towards it. This will lead to feelings of achievement, accomplishment, happiness and increased confidence. And when you have achieved one ambition, you will be eager to start achieving the next, because you will have proved your own capability.
That is how your life moves forward. That is how you grow and develop as a person, because ambition is good for the soul and it truly can lead to greater happiness. So nurture your ambition, and then go for it! Until next month,
Serene Blessings
Marie Bruce x
---
About the author:
Marie Bruce Dip. T.C. MBACP is a qualified psychotherapist, Cruse Bereavement Counsellor and best-selling self-help author. She specialises in grief and loss counselling, PTSD and military counselling, and life coaching.
In this monthly column, Marie offers simple tools used by therapists to help clients and readers improve their mental well-being.
Marie's books are available on Amazon UK.
More from this author:
Creative Counselling: Magical Thinking
Creative Counselling: Lock-Down Low-Down